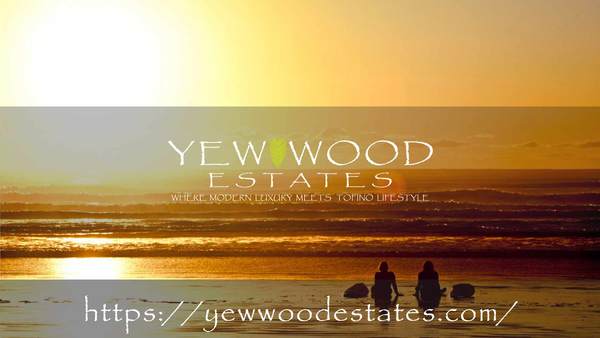 WHERE MODERN LUXURY MEETS TOFINO LIFESTYLE
YOUR FEEDBACK ON WHETHER OR NOT YOU ARE STILL INTERESTED IN PURCHASING WOULD BE GREATLY APPRECIATED
Hi {FIRST_NAME|Valued Customer},

April 2020

I hope you are doing well and staying healthy during these difficult and unprecedented times.

This viral pandemic also has enormous social and financial implications. I know everyone is struggling in some way; however, this too will pass. Once again, I realize how blessed we are to live in B.C. and especially Tofino!

Yew Wood Estates is really taking shape and construction is continuing. We have all the safety precautions in place and our hard-working crews are practicing social distancing. The building is now framed, the roof is on and the window and exterior finishing are underway. Plumbers and electricians are busy inside the building. We will be ready for occupancy by October this year.

Once the disclosure statement is complete, we will be offering the homes for sale this summer and after it is once again safe to visit the project.

The homes are well priced: ONE BEDROOM UNITS WILL BE PRICED FROM $349,000; TWO BEDROOMS UNITS FROM $449,000, INCLUDING GST.

Initially, the homes will only be offered at introductory pricing to prospective purchasers who have either pre-registered or who are on our mailing list: this includes you!

To date we have had remarkable interest in our project. However, with the COVID-19 pandemic I am asking if you are still be interested in purchasing once all this is all behind us.

I believe that things will have returned to near normal by the time our project is complete in October.

YOUR FEEDBACK ON WHETHER OR NOT YOU ARE STILL INTERESTED IN PURCHASING WOULD BE GREATLY APPRECIATED, THANK YOU. Please visit this page and indicate your interest - CLICK HERE

Yew Wood Estates is a beautiful 24-unit building, located close to town, work and the beaches, the multi-use path is directly across the road. The homes include exceptional, livable floor plans and big decks. The interior finishing is of the highest quality. Built to the new code, the building features the latest in energy efficiency and comfort. Yew Wood Estates is designed for the Tofino lifestyle, offering huge, secure basement-storage lockers perfect for board, bike or anything else. Homes include B.C.'s 2-5-10 Home Warranty Insurance.

This is an opportunity not to be missed!

There is nothing even close to our building in Tofino when considering design, quality and value. This is a great opportunity for folks now living and working in Tofino to finally acquire home ownership. It is also something for regular visitors to contemplate, considering the extremely high cost of vacation rentals and resorts. Imagine purchasing a vacation home with the possibility of sharing it with friends and family. Real estate in Tofino will continue to be a great investment.

Thank you, my very best wishes,

Tim Hackett
Developer.

Visit our website, yewwoodestates.com for more information and project images.
Share this newsletters with friends and family and be sure to register today for updates.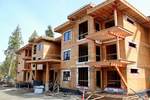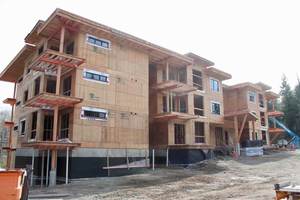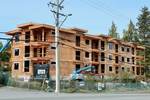 YEW WOOD ESTATES

Do you have questions, comments or would you just like to speak with us about Yew Wood Estates? Please send us a message

HERE

, OR contact our sales representative, Tariq Nizam: 250 266-3569

This email address is being protected from spambots. You need JavaScript enabled to view it.

This is not an offering for sale which can only be made in conjunction with the delivery of a Disclosure Statement. A filed Disclosure Statement for Yew Wood Estates may be obtained from the developer. Illustrations and renderings are proposals only and do not represent the finished building, suites or views. The developer reserves the right to alter plans, designs, specifications and finishings from those shown without notice.