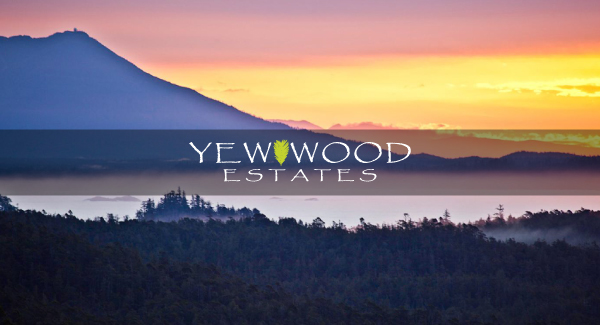 WHERE MODERN LUXURY MEETS TOFINO LIFESTYLE
October 2019
I am please to inform you that construction has begun and that we anticipate the project being complete and ready-for-occupancy this time next year.
YEW WOOD ESTATES will consist of 24 one- and two-bedroom homes in a three-story building. YEW WOOD ESTATES will feature an attractive exterior and beautifully finished interiors including deluxe kitchens and bathrooms. Designed for the Tofino lifestyle, the building has huge storage lockers on the lower floor, perfect for surfboard and bike storage.
Centrally located, right across the street from the multi-use path,

YEW WOOD ESTATES

owners will have easy access to town, employment and, of course, the beaches!
While prices have not been finalized, expect one-bedroom condos to start in the $350,000-range including GST while two-bedroom units will be priced in the $450,000-range, also including GST.
Looking for more information about YEW WOOD ESTATES? You can view one-room and two-room condominium lay-outs and features on

YEW WOOD ESTATES

website.
YEW WOOD ESTATES offers a great opportunity for people living and working in Tofino to purchase a new, modern home.
Best wishes,
Tim Hackett
Developer

Visit our website, yewwoodestates.com for more information and project images.
Share this newsletters with friends and family and be sure to register today for updates.
YEW WOOD ESTATES

Do you have questions, comments or would you just like to speak with us about Yew Wood Estates? Please send us a message

HERE

, OR contact our sales representative, Tariq Nizam: 250 266-3569

This email address is being protected from spambots. You need JavaScript enabled to view it.

This is not an offering for sale which can only be made in conjunction with the delivery of a Disclosure Statement. A filed Disclosure Statement for Yew Wood Estates may be obtained from the developer. Illustrations and renderings are proposals only and do not represent the finished building, suites or views. The developer reserves the right to alter plans, designs, specifications and finishings from those shown without notice.